Fundamentals
25/04/15 18:47 Filed in:
Event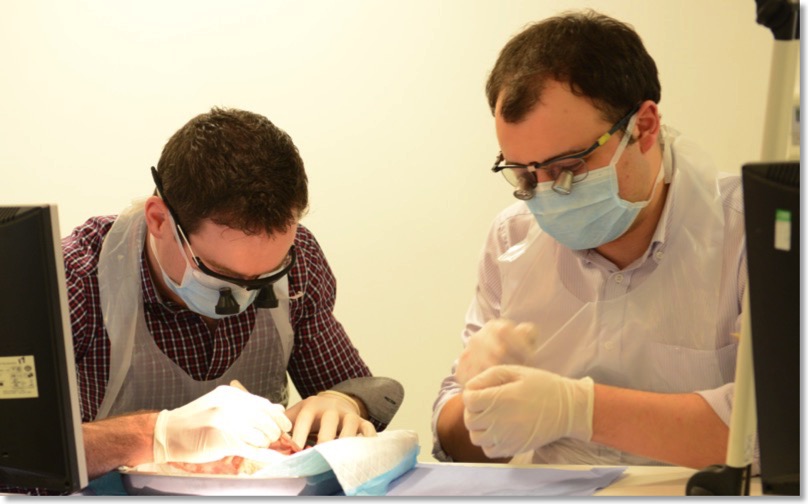 Cementing basic principles – the second module of the second Cohort addressed incisions for implant placement of single teeth and exposure.
The first day of the second module at PID-Academy in Wakefield was used to reinforce fundamental principles for predictable implantology.
The day consisted of lectures followed by practicals involving dental implant placement and exposure. Participants made appropriate incisions to ensure uneventful healing at implant placement (1st stage surgery). This was supplemented by incision techniques for the exposure of implants (2nd stage surgery) designed to create the ideal emergence profile for natural looking crowns aesthetically replacing missing teeth. Relevant suturing techniques were also implemented. Appropriate animal simulation models were used to develop and refine these essential skills.
Such fundamental techniques are essential for competence in the clinical scenario.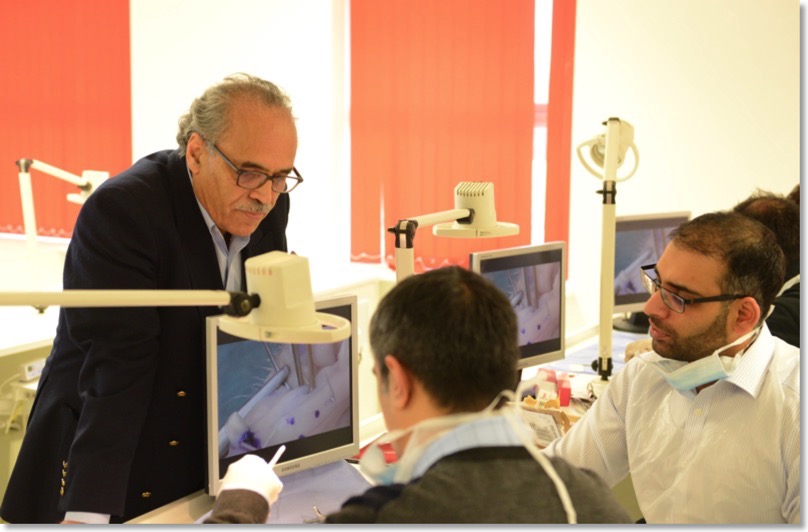 Above: Course director Naresh Sharma interacting with participants.