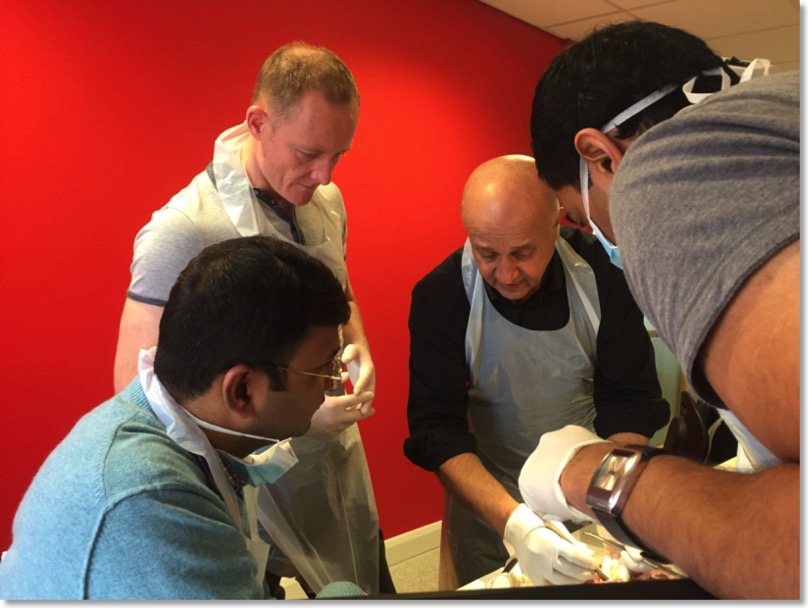 Participants being shown the nuances of how to successfully reconstruct a ridge. Adequate bone being the key to successful implant practice.
Read More...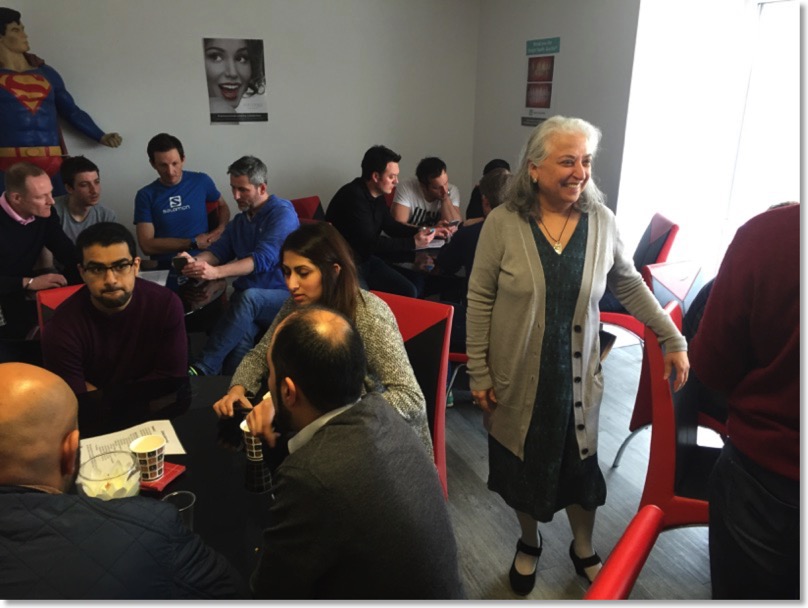 Divya Keshani, specialist oral surgeon and educator, during a group session addressing treatment of medially compromised patients.
Read More...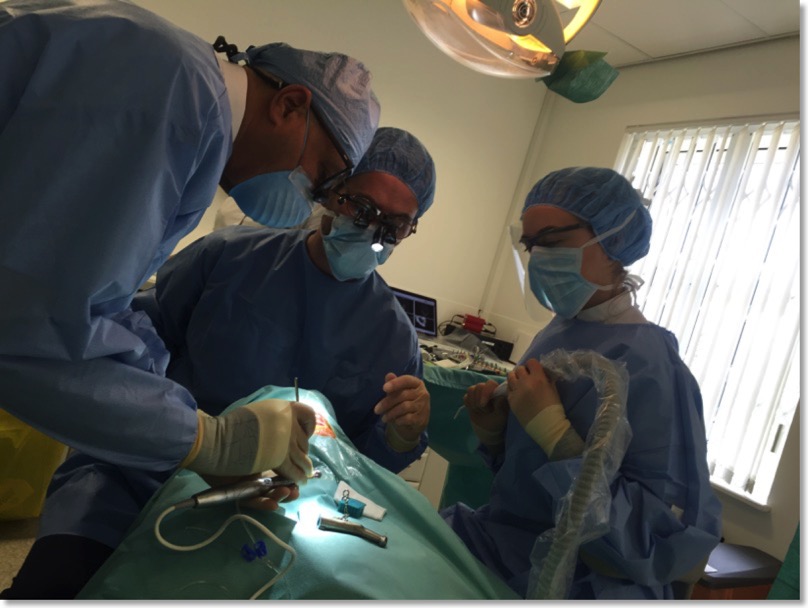 Essentials of perfecting the art of dental implant surgery. Doing is everything.
Read More...