Practical Implant Dentistry - Training Courses for Dentists and Dental Technicians
You will learn from the international faculty who set standards in implant dentistry.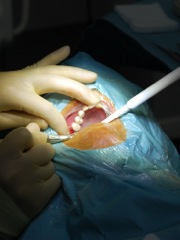 Practical Implant Dentistry - The Academy - aims to provide Structured Training Courses for
Dentists
. It is integral that both parts of the team work together to meet the patients expectations. Both parts of the team, the Dentist and the Dental Technician, are equally responsible for the success or failure of any implant and it is of utmost importance for both members of the team to work closely and efficiently together in order to provide the patient with the best treatment possible.
Places on our courses are limited. For more information click on the links below.
Click below to find out more about our structured 18 month implant training programme for dentists.