R&R in Tübingen
Rest and Recreation in the old city of Tübingen. (Photos by Uschi Gonser, University of Tübingen, Department of Prosthodontics)
After a stimulating but hard day's work those who had hair had to let it down!
A culinary extravaganza at the famous Hotel Hirsch (Frau Fischer's joint) consisted of a five-course menu including the finest wines. This was organized by Professor Heiner Weber, a long-term friend of the Academy.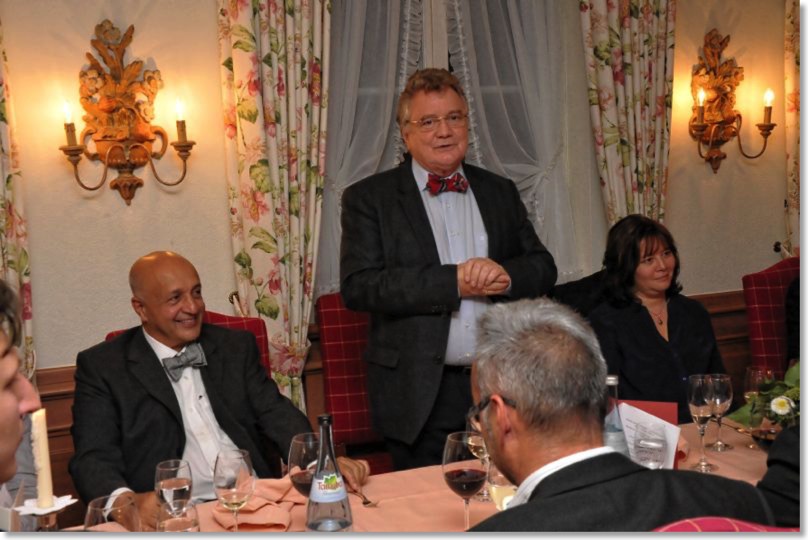 Above - Professor Weber (standing) welcomes the participants of the implant training programme to the "Landhotel Hirsch in Bebenhausen".
Such an occasion provides an excellent opportunity to connect with fellow participants, the faculty and tutors but most importantly to interact with the fantastic team that Prof Weber has put together. The elegant but congenial environment of the fantastic restaurants/hotel contributes greatly to such bonding.