Hands-on Training - Block Bone Graft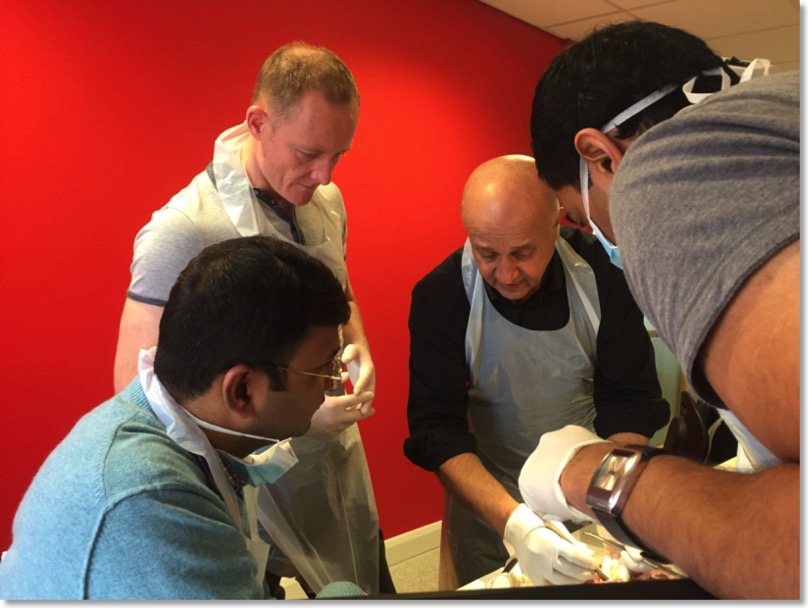 Participants being shown the nuances of how to successfully reconstruct a ridge. Adequate bone being the key to successful implant practice.
Good aesthetic outcome requires adequate hard and soft tissues to create that natural emergence profile - red and white aesthetics. PID-Academy incorporates this predictable augmentation technique into their structured dental implant training programme. Hands-on training is the only way of developing adequate skills. PID-Academy considers it an essential part of the knowledge participants must have in order to recognize that a deficiency can be predictably repaired.
Below: Course director giving guidance to participant - the devil is in the detail.