Guidance During Surgery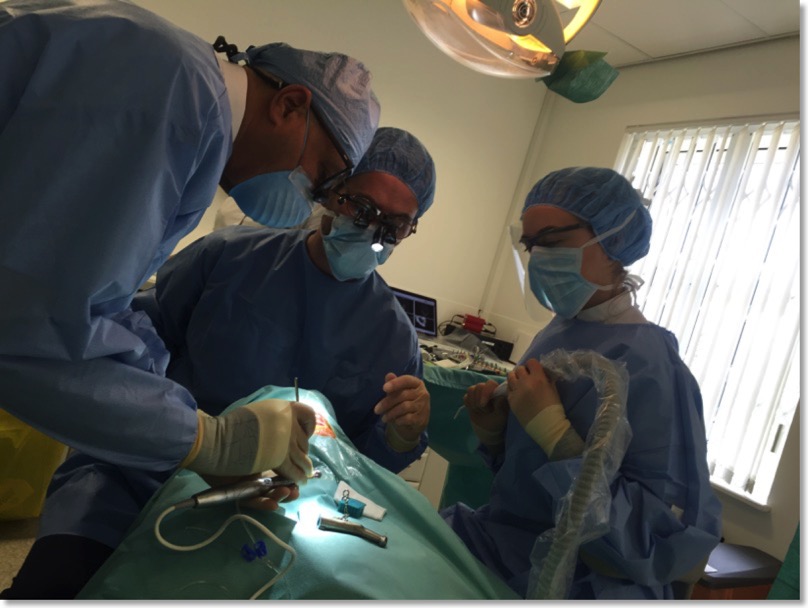 Essentials of perfecting the art of dental implant surgery. Doing is everything.
Implementing the planned treatment under guidance of an experienced faculty member of PID-Academy is part and parcel of the structured training in implant dentistry. Good surgeons have always depended upon apprenticeship as the fundamental way of achieving excellence. The guidance provided within the comprehensive course at PID-Academy aims to achieve this. Observing, performing under guidance, and ultimately practicing independently are fundamental to sound and safe training.
Below: Participants observing the placement of dental implants by a trainee dental implant surgeon to replace teeth as part of the structured implant training programme at PID-Academy to achieve competence.