Virtual Reality
25/04/15 19:09 Filed in:
Event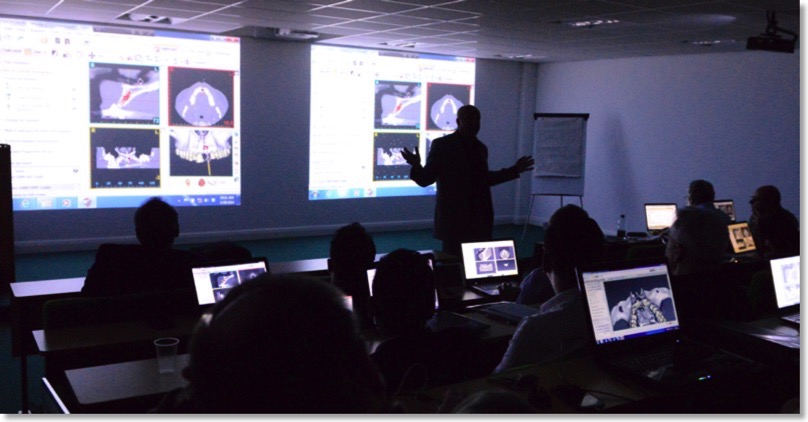 CBCT scans are an integral part of PID-Academy implant training.
The participants have been provided with software at no charge to enable them to safely treat their patients. On behalf of the participants, PID-Academy is indebted to Dentsply implants and IDT (Imaging Diagnostic Technology) in facilitating the safe practice of implant dentistry.
Participants learned to manipulate the Simplant software for purposes of essential diagnosis to identify critical structures such as the inferior dental nerve. They then went on to simulate implant placement – selecting implants and abutments and measuring bone density.
The participants greatly appreciated the opportunity to explore a very modern diagnostic and planning modality.