PID-Academy - A New Cohort
08/03/15 06:35 Filed in:
Event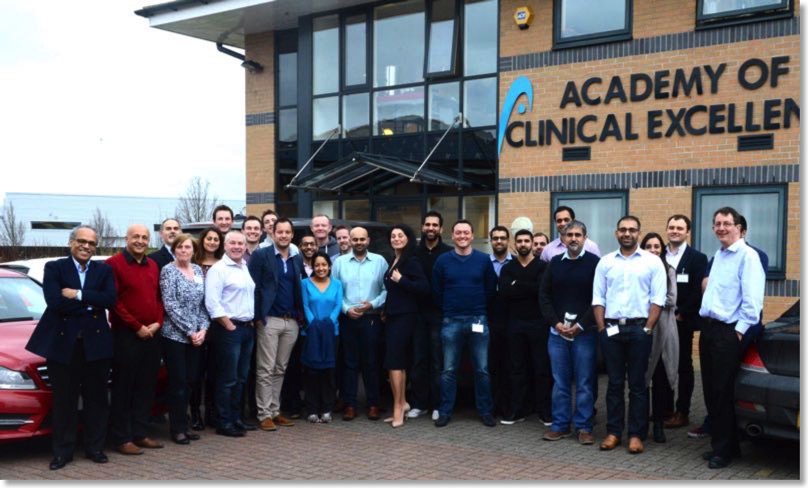 A new group of dental surgeons is participating in the Academy's structured implant training programme.
This gold standard training programme is designed to acquire practical and clinical skills that are necessary to safely treat patients. The first module focused on development of skills to manage the soft tissues as well as hard tissues. In addition participants familiarized themselves with the components and instruments needed to place implants. The state of the art training facilities at the PID-Academy premises in Wakefield, UK, provide individual monitors for the practical exercises at every workstation.
A modern lecture theatre and clinical operatories permit interactive seminars and clinical work to be carried out as a part of the training programme.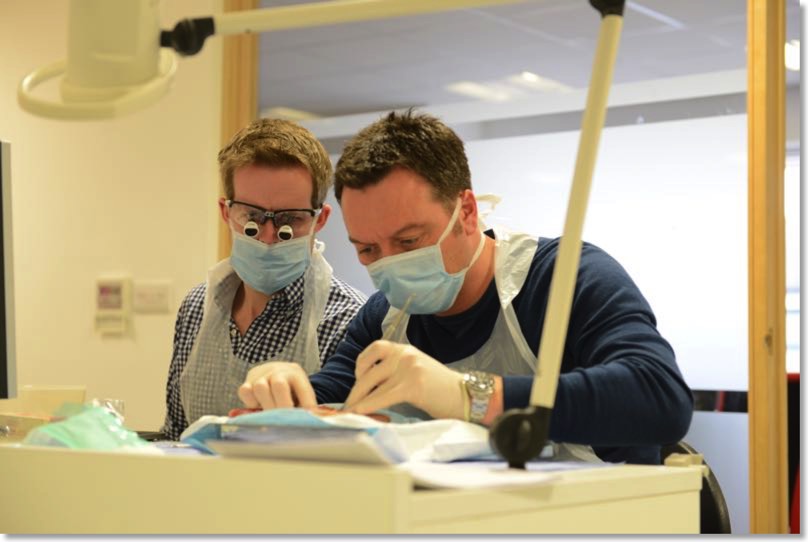 Above: Peer mentoring in developing soft tissue management techniques.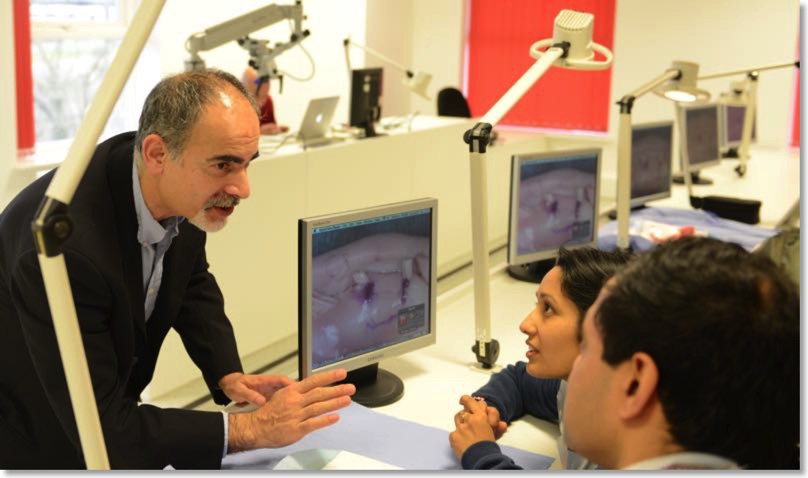 Above: Close up and intense mentoring by faculty member - Waseem Noordin.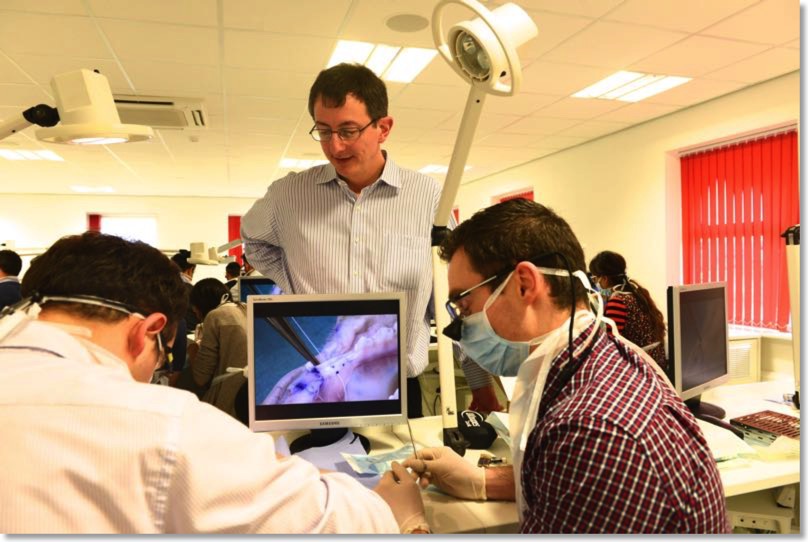 Above: Course director Thomas Kaus observing participants carrying out a practical exercise supported by first class audio visual aids.